Rugged Rack Mount Tactical RAID
RB Enterprises can design a rugged Tactical 10-bay RAID tailored to your specific application.


4U Rugged 10 Bay Tactical RAID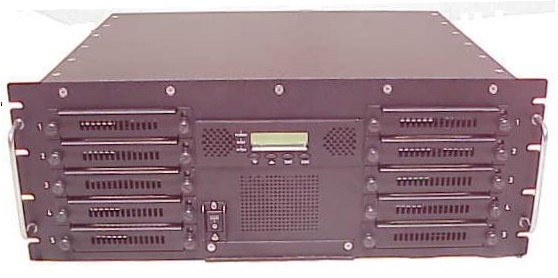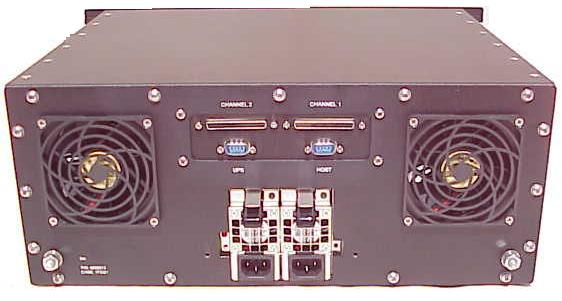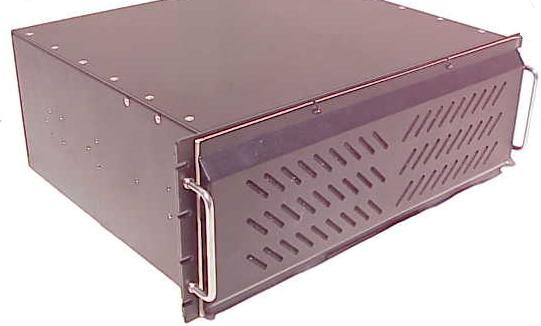 Up to 10 SCSI Hard Drives

Total storage capacity of up to 3TB w/ SCSI hard drives

Ultra320 SCSI-to-SCSI 4 channel RAID controller, Front Accessible, all 4 SCSI I/O channels can be either configured as host or drive

64-bit, 400MHz CPU w/ 256KB L2 embedded cache

Support for RAID 0, 1, 1 +0, 3, 5, 10, 30 and 50

Expandable RAID cache up to 1GB

LCD front panel interface

Rear accessible remote-sensing dual redundant hot-swap 350 watt power supplies

Requires no operating system or device drivers

Optional Expansion daughter-board providing (2) Gb/S FC-AL I/O host channels

Corrosion resistant, environmentally protected aluminum-alloy 4U rack mountable rugged chassis, w/ slides

Designed to meet MIL-STD 167 and 901D
H 6.9 x W 16.8 x D 14.4

50 lbs.

(w/ all 10 drives)
Our 4U rugged rack mountable Tactical RAID was designed to endure the most extreme environments, specifically the rigors of military deployment. Its corrosion resistant, environmentally protected, aluminum-alloy is designed to meet MIL-STD 167 and 901D. Each tactical RAID is built custom to meet and exceed our customers' uses and applications. These systems are ideal in land based, airborne, and shipboard operations.
---